Spiritually Yours,
Rev. Dr. Joseph E. Hill
Founder/Senior
March is the month where we salute our faculty of STRENGTH! When we consider the aspects of STRENGTH, we have to realize that we are not talking about the ability to overpower another person or strive to gain some hierarchical position that will make us appear to be superior, to others. Our STRENGTH faculty emanates from the Secret Place of the Most High; and, thus, we are able to meet our circumstances head on with the belief that we are already over-comers!
The journey through life is likened to a minefield embedded with booby traps, explosives, and other elements designed to impede our daily progress. It becomes our job to become rooted in the STRENGTH that God is and we are one with God in order to make it safely to the "right side." We could allow ourselves to become hypnotized by the conditions of the world or, better yet, we could invoice our faculty of STRENGTH and overcome the worldly conditions that are not for our highest good.
No matter what we are seemingly faced with, our STRENGTH faculty will bring us to the point of success. We must remember that all things come from God and our STRENGTH is no exception. With
God, all things are possible! All we need to do is get on the "main line" and ask God to give us the STRENGTH to weather all the things the world hurls at us. God always answers and delivers, on time, too! Our Heavenly Father continues to empower us with all the STRENGTH that we need. Thank you, God.
Last, but surely not least, during the month of March, we celebrate Women's History Month. We acknowledge and honor those women, who have kept faith, with God and realized their full potential, through the Holy Spirit in a myriad of careers, fields, industries and areas. Many attend the Power Circle. We applaud their integrity, strength, skills, abilities and leadership to get-the-job done all in Divine Order. We could even see the 1st woman president, next year—to God be the glory!
The Circle keeps expanding in "STRENGTH" and I love you as only God can!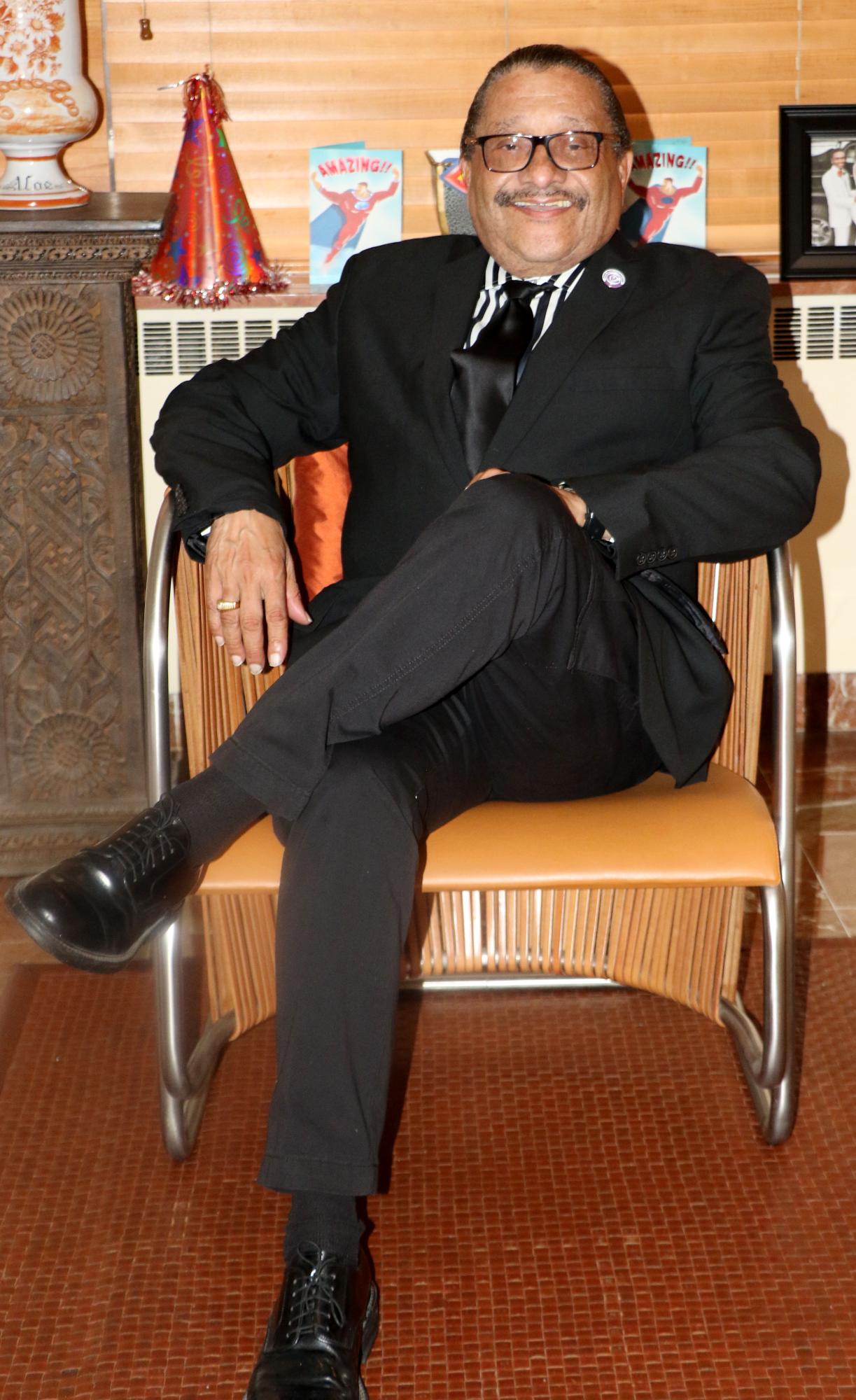 MINISTER'S MESSAGE........................