Spiritually Yours,
Rev. Dr. Joseph E. Hill
Founder/Senior
We have arrived at the last month of the year where we focus on the spiritual faculty of Life. During the month of December, we celebrate holidays that give reverence to the importance of Life. Jesus said, "I am come so you may have Life …more abundantly." Without the faculty of Life, none of the other faculties, bodily functions or elements, associated with living, would have any purpose of being.
Life is indicative of action, lights, movement, doing, being, having, becoming, etc. In Life, we live,
move, and have our being in God. In Genesis, God created man after providing everything man would need to live a highly successfully Life. Life is for the living, and it is our birthright to live well.
We are the "King's Kids" through which God created to live his Life. Whatever is true about God is true about us. Thus, we were born to be perfect, whole, and complete. God gave us the power, dominion, and authority to be all we were created to be. We, then, should always strive to put forth our God-best and be good citizens of the universe. Our Life is really a spiritual novel laden with love, success, joy, peace, strength, abundance, happiness, prosperity and all the Life that God is.
Another part of that Life faculty celebration involves Kwanzaa, the 7-Day, African-American and Pan African celebration. It is a time to know and honor the best within the community. It involves 7-principles for every day of the week. Each one focuses on an area that enriches our lives. This celebration involves the entire family and begins the day after Christmas, December 26th thru January 1st.
Kwanzaa means first fruits.
Lastly, again, this is the final month of the year; and 2019, a brand new year, is just around-the-corner. And that New Year means a new me and a new you—Happy New Year! Happy New Life.
The Circle keeps expanding, through Life, and I love you as only God can.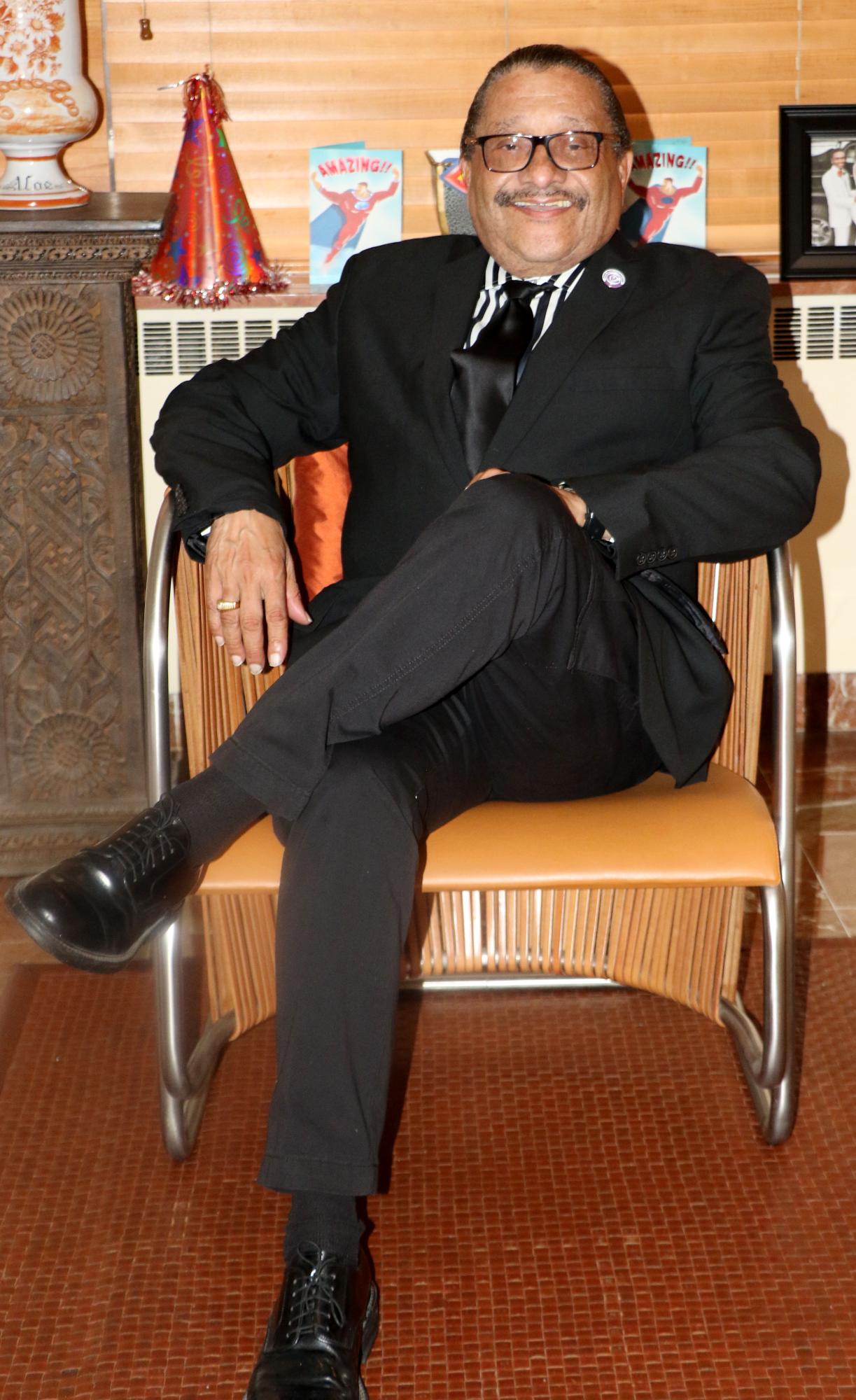 MINISTER'S MESSAGE........................